Our high-quality music provision is centered on our studio, which features state-of-the-art equipment for audio production.
Music and performance are central to life at KPS, and we seek to inspire an appreciation of music among all our students. From termly house music competitions and our lunchtime music series, to KS3 and KS4 showcases and KPS's annual Arts Week, our music department runs a lively calendar of events each term, giving students the opportunity to perform in front of their peers and wider school community in a variety of formal and informal settings.
Musicians of all levels and abilities are encouraged to excel, and students can hone their musical skills by joining Chamber Ensemble, Choir, or the School Band. Our students perform across a range of genres, styles and traditions, embracing the works of not only classical but contemporary composers and musicians.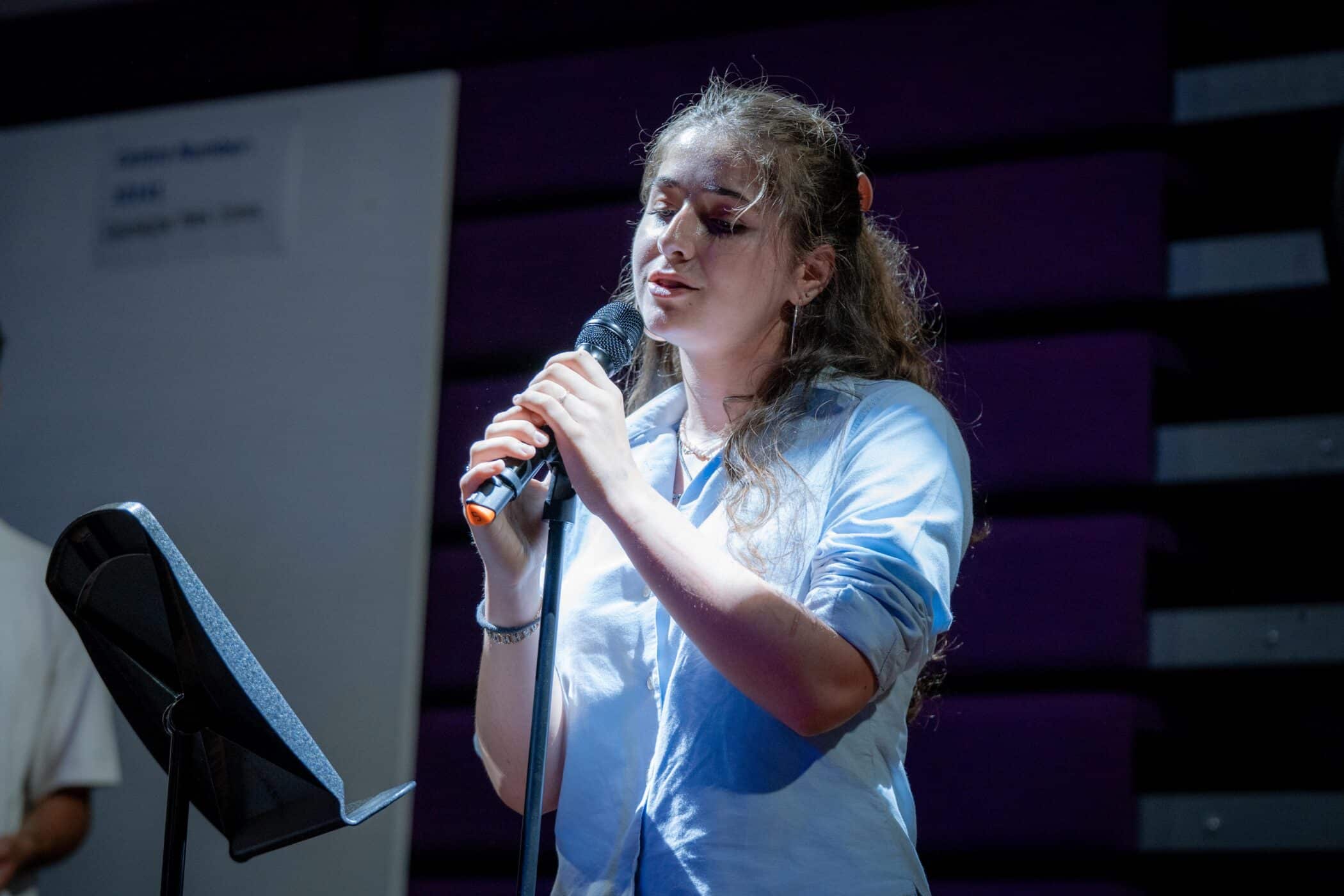 In addition to playing and performing music, we place significant emphasis on composition and production. Our popular Music Composition Club provides space for students to create and collaborate, and our music studio is fully equipped with mixing boards, audio interfaces, dynamic studio microphones, and software for the creation of digital music. KPS students are therefore enabled to take creative ownership at every stage of the production process.
Our peripatetic music teachers offer private lessons in a wide range of instruments, including guitar, piano, flute, clarinet, saxophone, drums and voice. They offer weekly one-to-one lessons and support students working towards ABRSM and Trinity music examinations. Workshops and masterclasses with visiting guest speakers give students valuable insight into the world of professional music and production.